Chinenye's Truth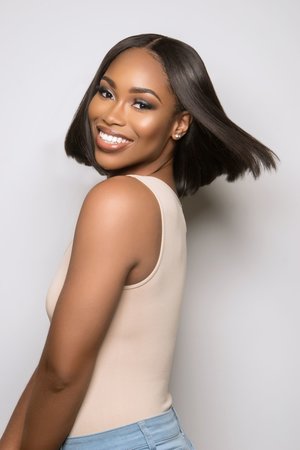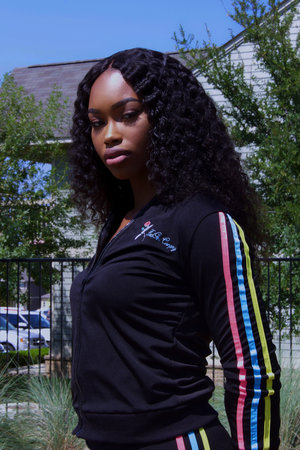 Tell me about yourself.
Chinenye: My name is Chinenye. I was born in Nigeria and moved to Georgia when I was 8 months old. I am a junior in college. I make wigs as my side hustle. I also work in retail and daycares. I love kids! I thought I wanted to go to medical school but switched to the pharmacy route!
What are your beauty struggles?
Chinenye: In the past, I struggled with embracing my facial features. I grew up always getting made fun. People would make fun of my eyes saying they were too small or they'd make fun of my lips and say they were too big, but I have grown to embrace them. Nowadays, color matching is so difficult! It is so hard to find brands that work for people with normal skin. I have to mix and match products to find something that works for me. Recently my selfies have been going viral, but I never thought I was really beautiful. People think I post pictures for clout but in reality I post selfies for myself.
What makes you feel unstoppable?
Chinenye: God is my driving force. Whenever I feel stuck, I say a quick prayer and God opens doors. Thats the #1 thing that makes me feel unstoppable. Also, accomplishing goals and making my family proud makes me feel so powerful.
What was your first experience with beauty?
Chinenye: My freshman year of college, I wasn't really big on makeup. Growing up in a Nigerian home and as an athlete, I didn't focus on beauty. In college, people would be getting ready for events and I would be so lost. I had a really good friend who introduced me to beauty products. I went to ULTA and the first brand I saw was Clinique and I realized that the shade range was so bad. I'm not even that dark and I struggle to find foundation shades that match. I can't imagine what darker skinned girls go through. Fenty Beauty is the first foundation that has come closest to matching my shade.
Has community been important for you?
Community has been so important! I came to Texas for college by myself. I joined the African Student Organization and it has opened so many doors and I've met a lot of people. I don't really step out of my shell because I am really shy. When you have a strong community, you can build strong relationships. You never know what doors could be opened.
I hate when famous influencers ignore people when they ask for help with beauty. Why not help other people. Helping them does no harm to you or your brand.
Do you think beauty is political for people of color?
Chinenye: Beauty is evolving. It has quite a long way to go, but it definetly is political. For example, I looked at Tarte when they released their new foundation shades and they only had 2 shades for dark skinned women. Beauty, just like everything else, is definitely political for people of color. My little sister is the darkest out of all of us and she grew up insecure about her skin. I can't imagine what she's gonna feel like when she gets into makeup.
What's the best advice you could give to someone else?
Chinenye: Don't worry about tomorrow. Let tomorrow worry about itself. You can only do what you can in 1 day. All you can do is your best. Give it to God and take it easy. Tomorrow isn't even promised so focus on today!
What is your self care routine?
Chinenye: #1 is sleep. I sleep way too much. I need to cut it down, honestly. I also really like to read. My favorite author is Chimamanda Ngozi Adichie. Sometimes, I like to just take some time away for everything and hang out with my closest friends. We talk about our goals and our plans for the week. I also love the gym. I listen to so many different kinds of music! My favorite artists are Drake, Young Thug, and Daniel Ceasers. My favorite song right now is Tattoo by Soft.
Keep up with Chinenye on her journey:
Twitter: @CallMeChinnyyy
Instagram: @callmechinny
Snapchat: @foreign-charm